CCBoot Wiki Database -
Prepare Server

1. CPU: 4 cores Intel CPU

2. RAM : 32 GB

3. Hard Disk: 3 x 2T SATA hard disks and 4 x 256G SSD disks (recommended to use Samsung Evo SSD for best performance and reliability)
a. 1 SATA HDD, split to two partitions. one for Server OS installation and one for CCBoot installation.
b. 1 SSD for boot images.
c. 2 SATA HDDs in RAID0 for game disks, refer RAID0 setup d. 2 SSD for writeback disk
e. 1 SSD for SSD cache
4. The motherboard should have at least 8 SATA ports as at least 7 disks are used at any given time.
5. You need to format all disk in 64K allocation unit, except the OS HDD.
6.
Windows Server 2008 R2
enterprise.
If you prefer to use branded servers then here are some recommendations
Dell Servers
1. Dell PowerEdge T330 Tower Servers
2. Dell PowerEdge T430 Tower Servers
Super Micro Servers
1. SuperServer 5018D8-AR12L - 1U Rack Server with up to 16 SATA3 port and upto 128GB RAM
2. SuperServer E200-8D - Mini PC system with 6 SATA3 up to 128 GB RAM
Notes:
a. CCBoot support M.2 SSD as well. You can use it for SSD cache or image disk depending on the requirement
b. If you are using SSD for game disk, then there is no need to use SSD Cache disk.
c. Its recommended to use same size SSD for writeback disk. Also, do not use combination of HDD and SSD for writeback disk. The performance will not be as good as will SSD only writeback disk.
d.

DO NOT in any case use partition for disk in CCBoot. It will lower the performance as well as wear out your disks faster. Boot time will be slow for clients as well
e.

CCBoot trial works for 30 Days for 5 users. There are no other limitation in functions.

If you try to boot more than 5PCs in trial then clients will not be stable and may crash. 5 PC trial is most stable, any more you want to boot, please purchase license.
Notes: Do not install any antivirus program on the CCBoot server as antivirus they scan disk while the server is idle and cause the clients to lag. So it is not recommended to install antivirus on the CCBoot server.
Refer "Server Cache Settings" to set the server disks, RAM cache and SSD cache
CCBoot installation and configuration
Download super image
1. Download and install
utorrent
.
2.

Go to

our forum for windows 7 super image or download the torrent file
3.

Download Windows 7 image.
4.

Once download is finished, then extract the image from the compressed file and copy it to your image disk (which you will set later).
Install CCBoot Server
Please watch the video


Configure client PC for diskless boot

For new motherboard -
1. Turn on the client PC and go in to the BIOS by pressing "F2 or Del or ESC key
2. Go to "Advanced" tab, and select the "Integrated Peripherals" option and press "Enter"
(Figure 1).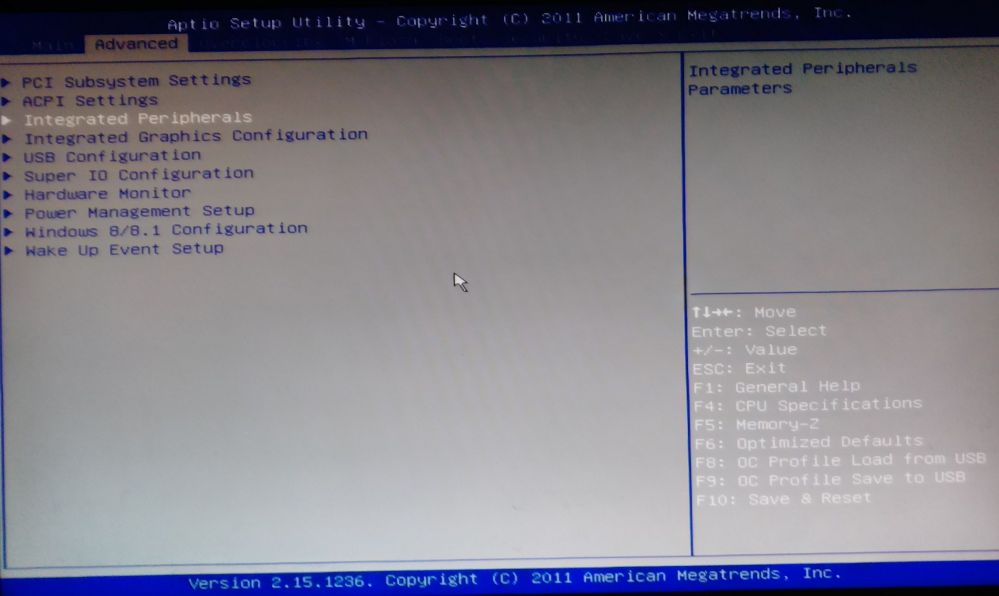 3. In "Integrated Peripherals", look for "Lan Option ROM" or "Boot from LAN" and then change the option to "Enabled". (Figure 2)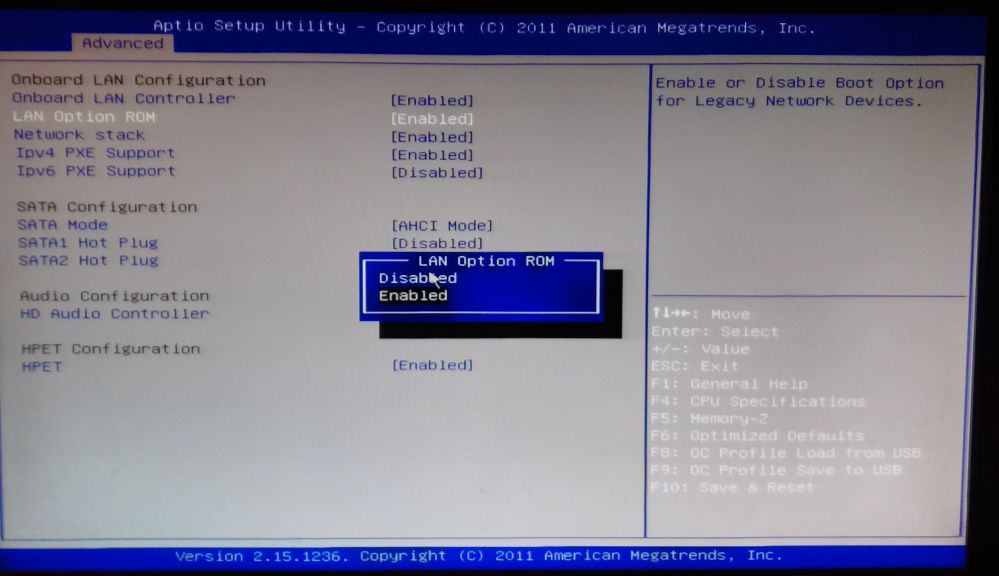 4. After that, go to "Boot" tab and then select "Boot Sequence" or "Boot Priority".
5. You need to set the "Network" to be the first priority

(Figure 3).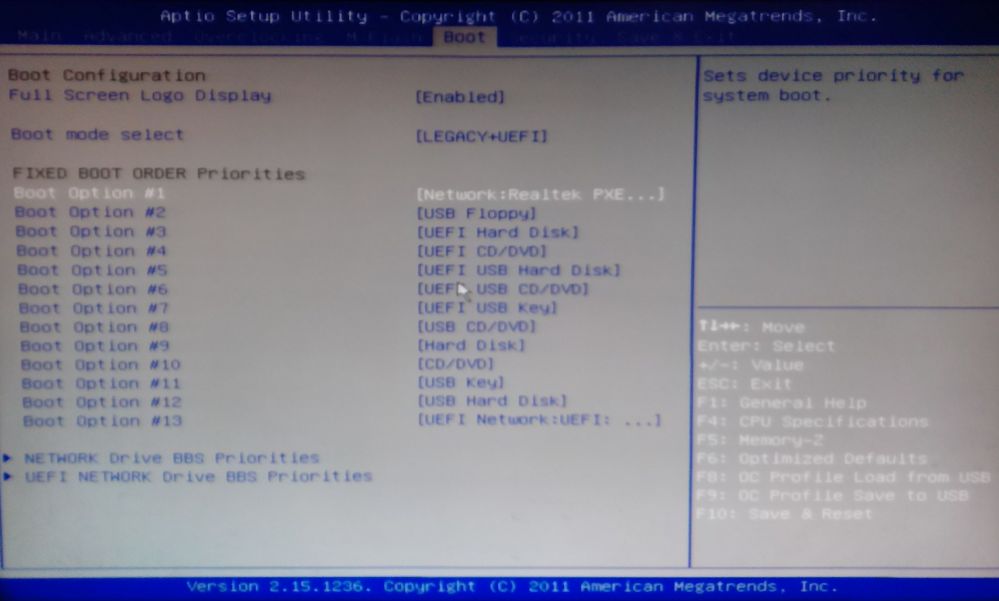 Important
: Keep in mind that in new motherboard with UEFI BIOS, you need to set the Boot Mode to either "Legacy" or "Legacy+UEFI" in order for the boot to work
For old motherboard -
1. Turn on the client PC and go in to the BIOS by pressing "F2" or "Del" or "ESC" key
2. Select "Integrated Peripherals" and press "Enter" key (Figure 4).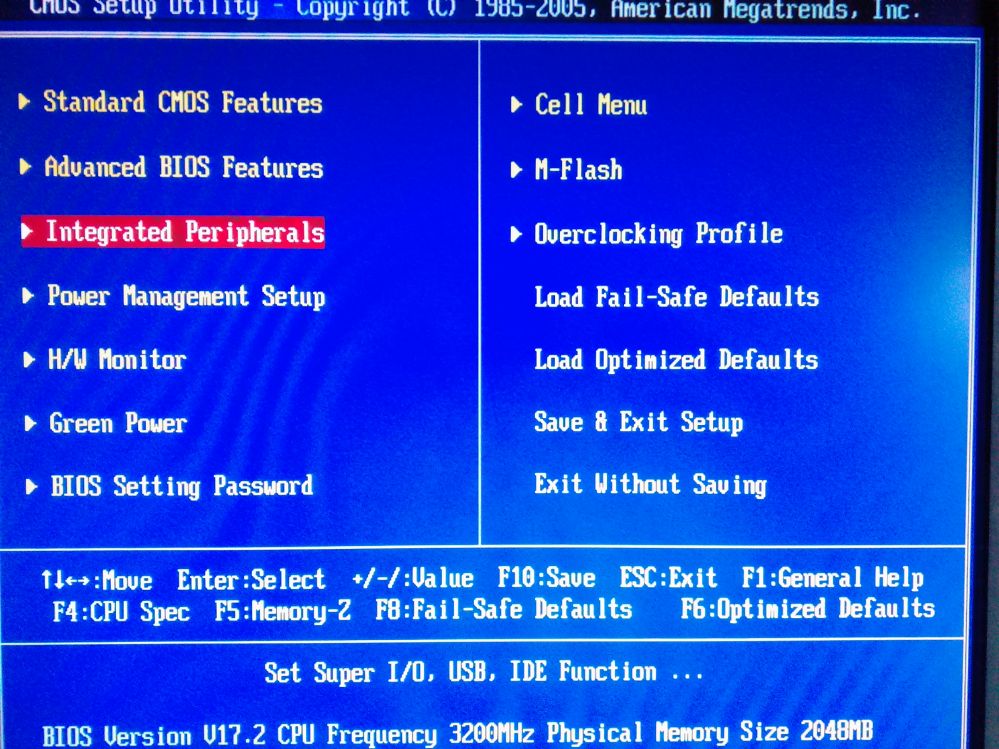 3. Look for "LAN Option ROM" (Figure 5)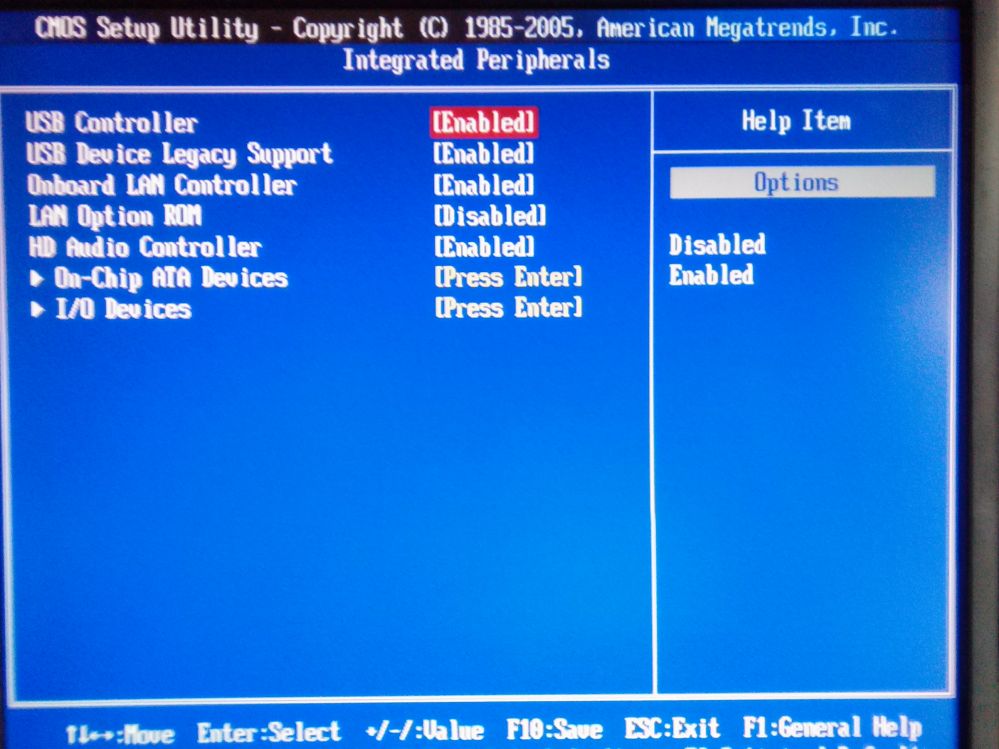 4. Highlight the "Disabled" option beside the "LAN Option ROM" and then change it to "Enabled" (Figure 6)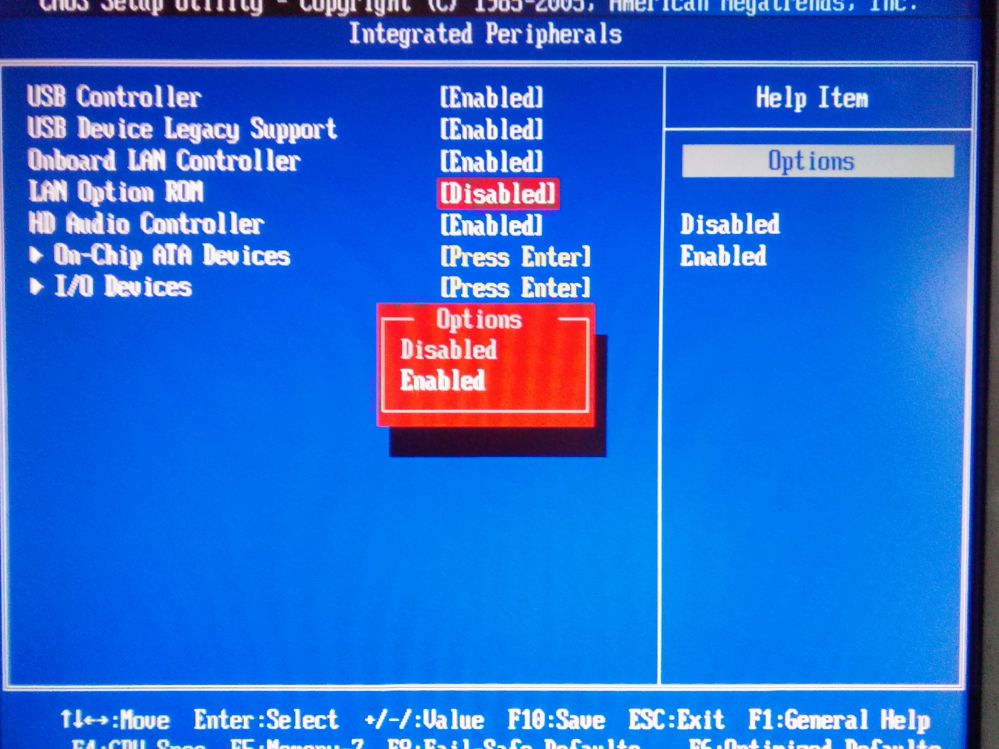 5. Now, "Lan Option ROM" is enabled (Figure 7).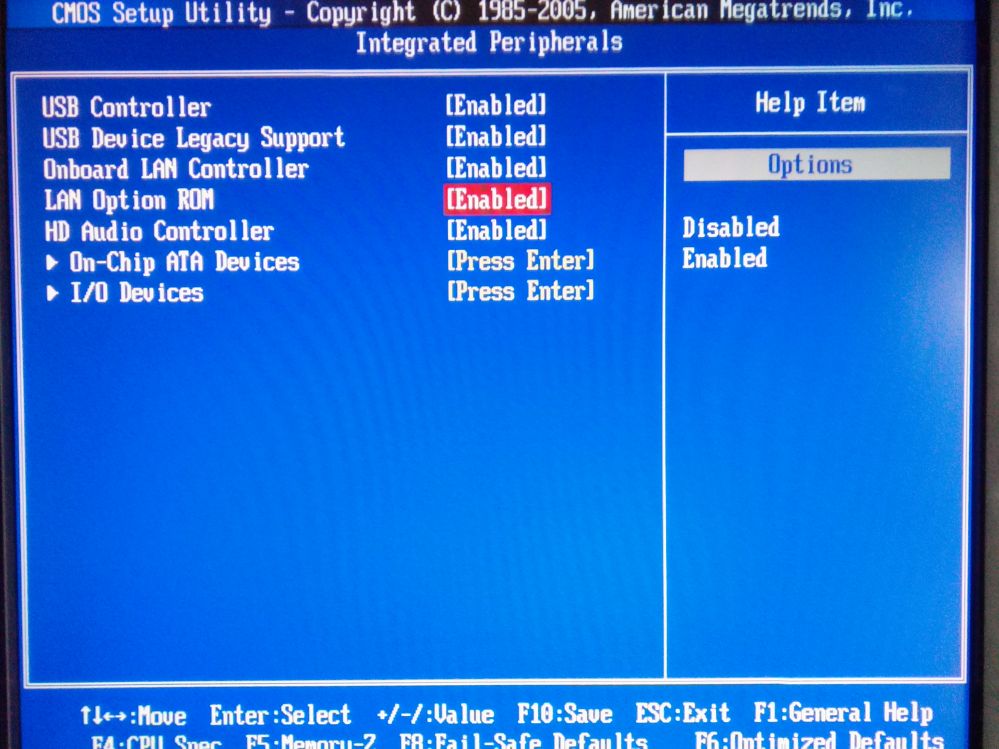 6. Save the BIOS settings and reboot and then enter the BIOS again.
7. Select "Advanced BIOS Features" option and press "Enter" (Figure 8).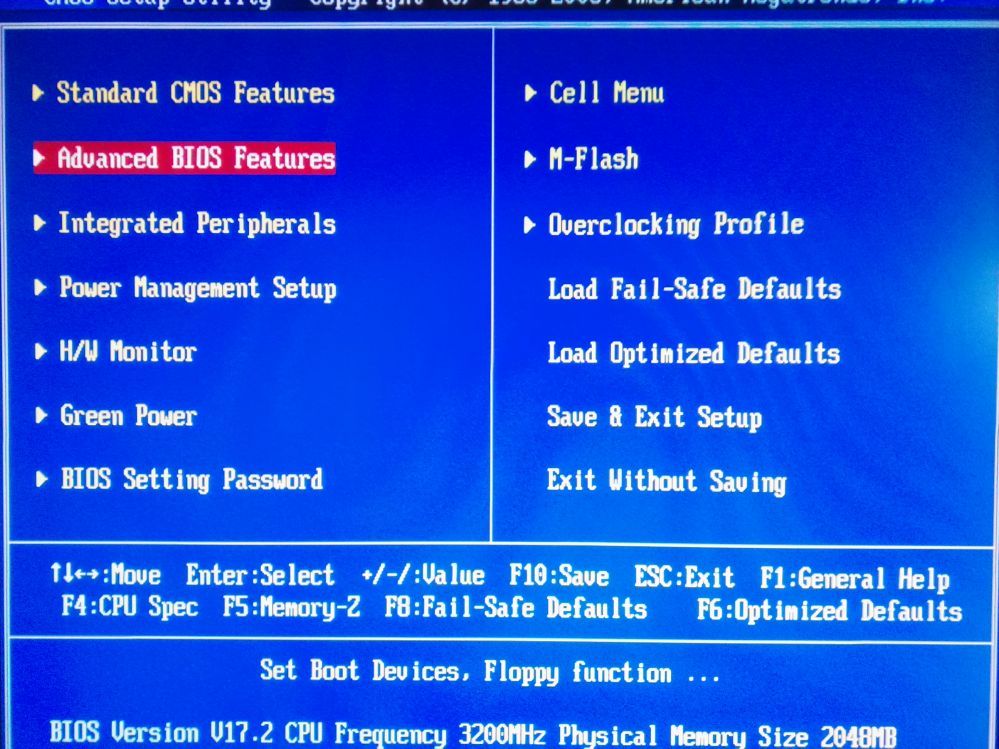 8. In "Advanced BIOS Feature", highlight and open "Boot Sequence" (Figure 9)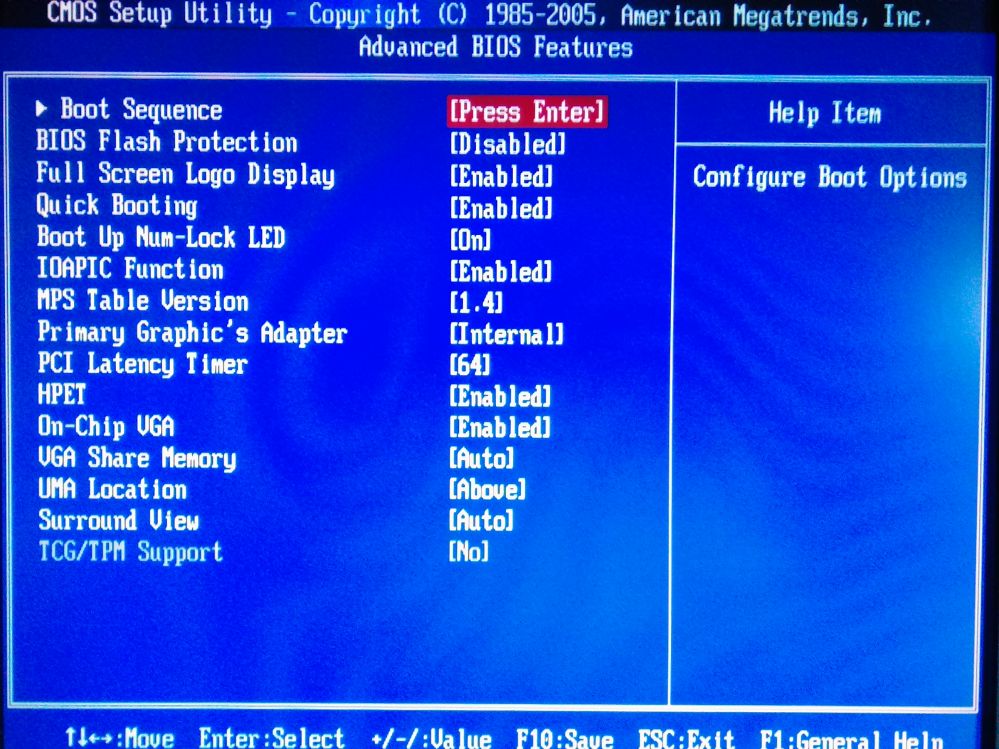 9. In the "Boot Sequence" or "Boot Priorities" make sure that 1st Boot Device is "Network:" (Figure 10)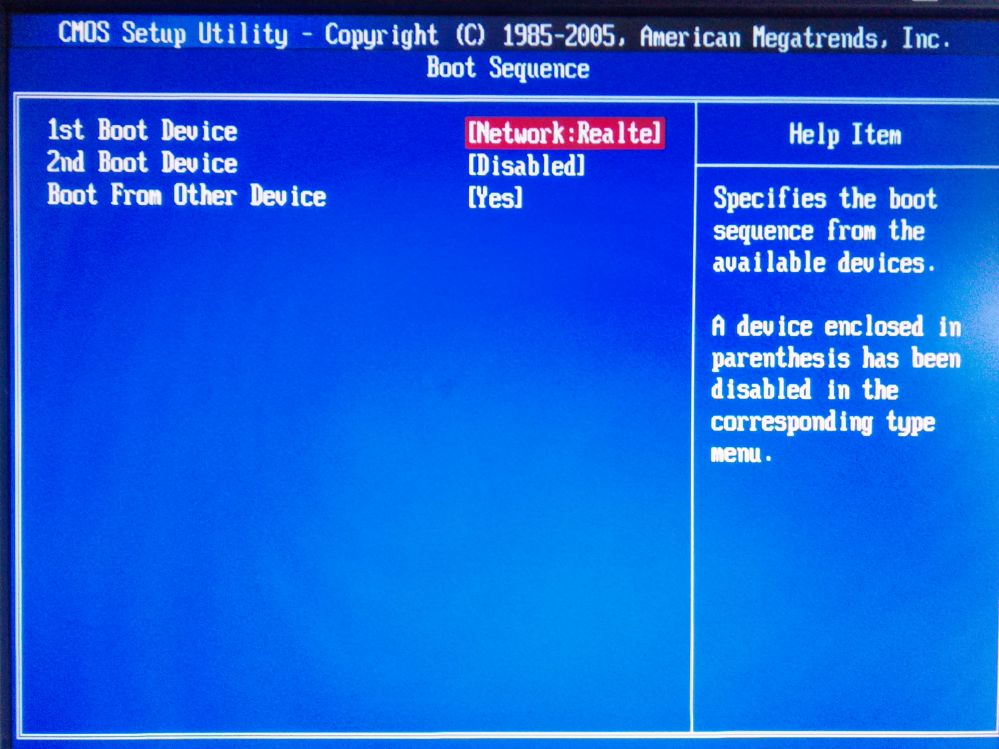 10. Once the above settings are set, save bios settings and reboot the client, it will now boot from CCBoot
Updating image and game disk using superclient
After you have successfully booted you clients, you need to install any application or update the windows. So that is performs at 100% capacity.
Refer the video below to understand how you can update the image and game disk, simple as it can be.
See the video to learn how to do the same.
Update CCBoot Server and Client application
We release new version regularly and recommend that when a new version is available, you to update to latest version as they are more stable and have bug fixes and new functions
Refer the video below. The steps are simple and easy to do, even a non technical personnel can do them.